Join us and work in Germany! We are currently seeking skilled painters with their own cars for permanent employment with a company specializing in reconstruction and construction work.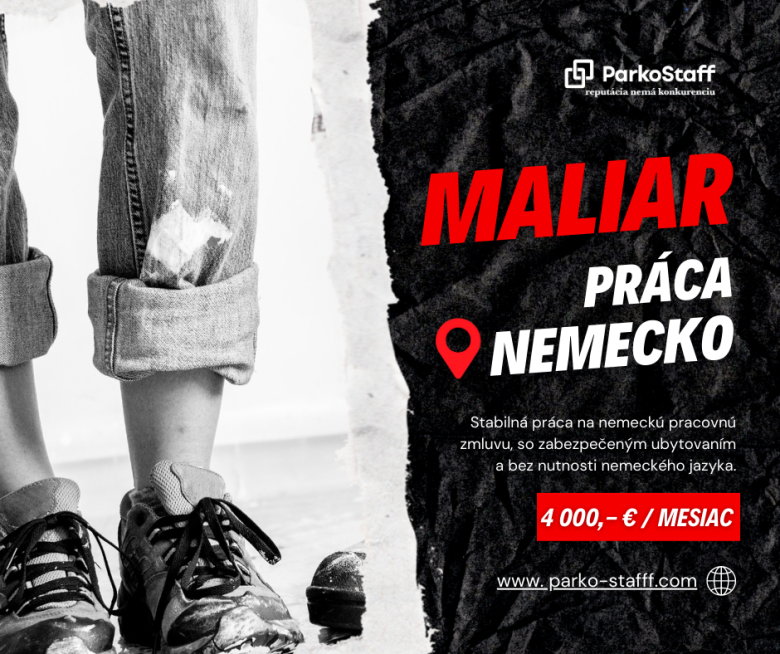 As a painter, your responsibilities may include:
Painting larger areas
Performing small construction works
Monitoring and maintaining equipment
Working according to the instructions of the supervisor
Employee benefits and perks include:
Salary consisting of 13.20 EUR gross per hour + 7 EUR net per hour. Higher salary based on the applicant's skills and knowledge of the German language.
Allowances of up to 8.50 EUR net per hour for candidates with knowledge of the German language.
Comfortable and well-equipped accommodation near the workplace.
Long-term and short-term project opportunities with the possibility of changes.
Possibility of overtime.
Important information for applicants:
The job offers permanent employment with a Germany contract, including all associated benefits.
Job interviews will be conducted over the phone with the coordinator in Germany.
Accommodation can be arranged by the agency, or the candidate can arrange it themselves at a cost of approximately 20 euros, depending on the location.
Applicants suitable for the position should have:
Education in the field, including basic education, high school with or without graduation, or extension/higher professional education.
Advanced (C1) proficiency in the Slovak language.
Possession of a valid B driving license.
1 year of experience.
The position is suitable for graduates as well.
Personal prerequisites include reliability, responsibility, high physical resistance, willingness to work shifts and weekends, knowledge of the basics of German is an advantage but not a requirement, and experience in a similar environment is a plus.
Availability of a car and driver's license, as the distance between work performance and accommodation can be up to 20 km. Groups of individuals can also travel together in one car.