We are currently seeking a Toolmaker/Maintenance Technician for a major supplier of plastic parts in the electrotechnical and automotive industry. The ideal candidate should possess technical proficiency and have a willingness to learn and adapt to new challenges.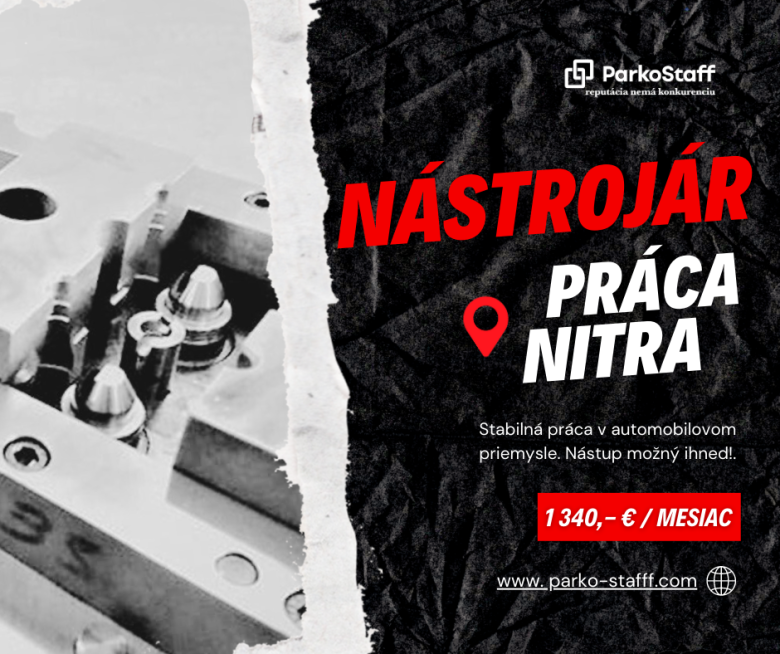 Job Responsibilities:
Preparation, maintenance, and repair of injection molds.
Management of operational and technical documentation.
Troubleshooting and resolution of technical problems.
Implementation of preventive and corrective measures.
Working with equipment such as welding machines, lathes, milling machines, etc.
Operating a bridge crane.
Maintaining a stock of spare parts.
Ensuring cleanliness and order in the workplace.
Benefits:
Professional training and opportunities to acquire new skills and certificates.
Possibility of accommodation.
Overtime pay.
Free company transport provided from the main bus station in Nitra.
Requirements:
Ability to read and understand technical documentation.
Manual dexterity and skilled craftsmanship.
Strong technical aptitude and problem-solving skills.
Welding, binding, or crane operation certification is an advantage.
Knowledge of hot springs is an advantage.
Willingness to work in shifts (morning, night, free rotation).
Salary Information:
The salary range for this position is between €1,050 and €1,340 per month.
The upper salary limit includes:
Variable salary component up to €210.
Attendance bonus of €50.
Supplements for night shifts, weekends, and holidays.
Accommodation:
Accommodation is provided in Nitra and consists of rooms in a family house, typically shared by 2-3 people.
Price: €8 per night.