Why do employees quit? These are the most common reasons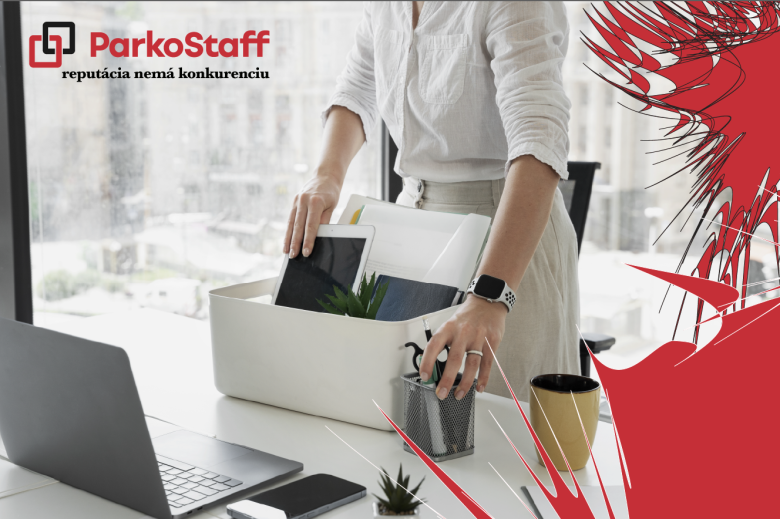 Staying in one job for a long time is a rarity, rather than a matter of course, in today's era of full possibilities. The exceptions are districts in Slovakia with long-term high unemployment. In the rest of Slovakia, however, people change jobs without the slightest problem for several reasons. Take a look with us at the most common ones that candidates mention to us in job interviews.
WAGES
This reason will not surprise anyone, and the rule still applies that people work for money and the salary is what motivates some group the most. Even so much so that they are willing to stay long-term in an unpleasant work environment despite great frustration. It is also the reason why they leave a good team and a pleasant working environment with the prospect of better earnings. The most common reason for which employees withdraw their resignation in the end is a salary increase.
WORK ENVIRONMENT
Under this reason, we can imagine several things, from workplace safety, equipment of work tools, offices, company policy to socio-psychological factors. In this group, we can also include company management, hierarchy and relationships with direct superiors, which, if long-term toxic, can be a relevant reason for leaving a job. Sometimes the factor of noise, lighting, temperature or overall microclimate can be the reason for long-term dissatisfaction.
COLLECTIVE
Despite the fact that we go to work to work and not to create relationships, interpersonal ties are a strong factor that influences employees. Many candidates said that they worked for years in a job where they were not satisfied, precisely because of the good team and relationships in the workplace. On the contrary, others admit that the reason for leaving their job was a bad team and conflicts at the workplace, despite a satisfactory salary. The truth remains that sometimes we spend most of the day at work, so it is important how we feel in the presence of other colleagues.
ATTENDANCE
Difficult transportation and lengthy travel are also important factors on the basis of which employees make decisions and know how to give priority to work closer to their place of residence. In this way, they avoid getting up too early and then arriving at the workplace at least an hour later. In this case, economic reasons are also associated with travel expenses. For people who do not have their own car, a big benefit is precisely the secured transport directly to the company.
BENEFITS
Sometimes even a small benefit can make employees very happy. The very importance and value of a given benefit is an individual matter according to the employee's preferences, it is important to give employees at least something extra, which can motivate many and save some money. We devoted more attention to this topic in an article focused on the most common benefits that are successful for employees, you can read more here: https://www.parko-staff.com/en/blog/helpful-information/trends-in-employee-benefits-what-benefits-are-most-attractive-to-job-applicants